How Do You Choose a Pediatrician?
Choosing a pediatrician before your baby is born is important. Plan now for the future health of your child. Visit All Better Pediatrics in Memphis, TN. Call us today or visit us online to book an appointment.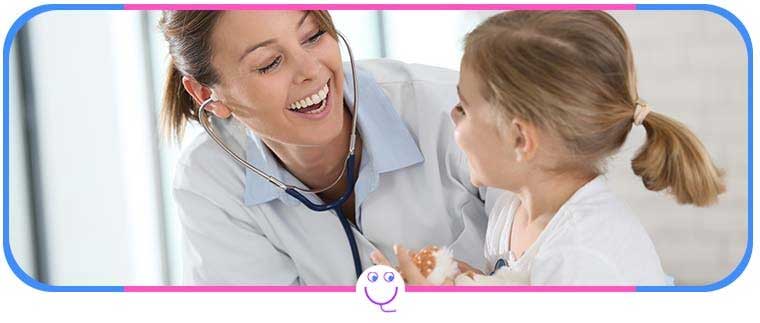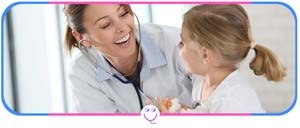 Table of Contents:
Do you have to choose a pediatrician before the baby is born?
How do I choose a pediatrician?
What are three tips for choosing a pediatrician?
Do you have to choose a pediatrician before the baby is born?

You don't need to have a pediatrician before your baby is born, though choosing one a few months before your due date is highly recommended. We understand preparing for a baby on the way is filled with so much excitement and joy – and nervousness – and having healthcare security for your precious newborn will put your mind at ease.

At All Better Pediatrics, we strive to make a baby and parent feel as comfortable as possible in our care. Before your due date, we strongly encourage all parents to schedule a complimentary pre-birth tour around the office. Our pre-birth tours are 15 to 30-minute private sessions with one of our providers, Dr. Folz, Dr. Welch, or Dr. Hoffman.

Here, you will meet our outstanding medical staff, explore the facility, and learn more about our down-to-earth approach to practice. We want to hear any and all questions you may have. If you come to us after your baby is born, relax, we are still here to help. We know life can have unpredictable changes and an unruly schedule, so we have dedicated ourselves to providing around-the-clock care that anyone can use.

Our office is open between 8:30 AM to 5:00 PM Monday through Friday. If weekdays are not available for you, we are open Saturday from 8:30 AM to 1:00 PM. You may schedule an appointment in advance online or over the phone. However, we are committed to creating truly accessible care for all families and will happily see your child the same day you call. Further, walk-in appointments are available. If you have any questions or don't know if your situation is an emergency, you may contact our office and talk directly to one our dedicated staff members.

We do not believe in making our clients use automated services that can delay their concerns and cause unnecessary worry. You can place your trust in one of our three primary providers, Dr. Folz, Dr. Welch, or Dr. Hoffman, to take your calls, 24/7, 365 days. We are here for you and your child, even after hours.
How do I choose a pediatrician?

There is nothing more important in a parent's life than their child's health. You want a doctor you can trust completely to not only provide your baby with appropriate and effective care but can make you feel at ease, comforted, and safe too. So, how do you find a doctor that will fit all of your needs? Well, there are a lot of factors to consider, such as your physician's credentials and experience, their values and beliefs that affect the care approach, accessibility, flexibility, and more.

All Better Pediatrics is an independent, woman-owned practice focusing on providing customized care for your personalized needs, as no family or child is the same. Our three physicians, Dr. Folz, Dr. Welch, and Dr. Hoffman, are all parents and understand the physical toll pregnancy and birth can take on your health, physical, emotional, mental, and spiritual well-being. Mothers are strong and deserve optimal healthcare too. If you are breastfeeding, we have IBCLCs onsite for consultation.

Our practice is also certified breastfeeding-friendly by the Shelby County Breastfeeding Coalition and offers prenatal breastfeeding classes. We understand life with kids or newborns can get hectic, and you need a pediatrician that provides flexible hours. We have done our best to provide care that is accessible to everyone. Though we are open Monday to Friday, we are also open on Saturdays. If you have any questions, you can call our office and speak to someone immediately, and you do not need to wait to get through to a person. Our physicians can be reached by phone during office hours and are willing to take after-hour calls any time of the day or night if urgent. You may book an appointment in advance, be seen the day you call, or walk in.

Additionally, we have lab services at the office, so you won't need to travel or wait long for results. There are plenty of other factors that set All Better Pediatrics apart from other practices. We frequently collaborate with obstetricians, midwives, and adoption agencies to provide consistently informed care. If you favor non-traditional alternatives to therapeutic approaches and immunizations, we can help create a care plan that best suits your values and beliefs. The opportunities at All Better are endless, and you're one phone call away from being in capable and caring hands.
What are three tips for choosing a pediatrician?

The first tip we give is to research your pediatrician, taking note of their credentials, experience, and any other specializations or values that make them stand out from the rest. Dr. Tamara Folz, MD, FAAP, IBCLC, has approximately 20 years of experience in medicine. She graduated first in her class at the University of Tennessee Medical School, winning a faculty medal and the highest possible medical honors. She is an international board-certified lactation consultant and a fellow in the American academy of pediatrics.

With equal credentials, Dr. Joyce Hoffman, MD, FAAP, IBCLC, has been in the field for over five years and is passionate about delivering personalized care to her clients. Dr. Susan Welch, MD, FAAP, IBCLC, has been practicing pediatrics for more than eight years and lives by the "All Better" philosophy, ensuring clients feel they have enough time to discuss their concerns entirely and aren't rushed.

Our second tip is to make sure office hours and location are convenient for you. We are open Monday through Saturday, accept walk-ins, and take after-hours calls. Our office is conveniently located just off of Poplar Ave/Brookfield Road.

The third tip is to have a visit and see what you think in person. At All Better Pediatrics, we offer complimentary, one-on-one walkthroughs of the facility and have a chance to discuss your values and hopes for your newcomer! All of our providers and staff are dedicated to providing optimal care when you need us most. Don't hesitate to call and book your tour or consultation now. We serve patients from Memphis TN, Germantown TN, Bartlett TN, Cordova TN, Collierville TN, Oakville TN and Lenow TN.