Lactation Consultant in Memphis TN
Lactation consultants are available to help moms-to-be, and new moms with breastfeeding issues, questions, and concerns while guiding them, offering support, as well as advice on how to make the transition. Talk to our professionals at All Better Pediatrics in Memphis, TN. Call us today or visit us online to book an appointment. Visit us at 1102 Brookfield Road, Suite 200 Memphis, TN 38119.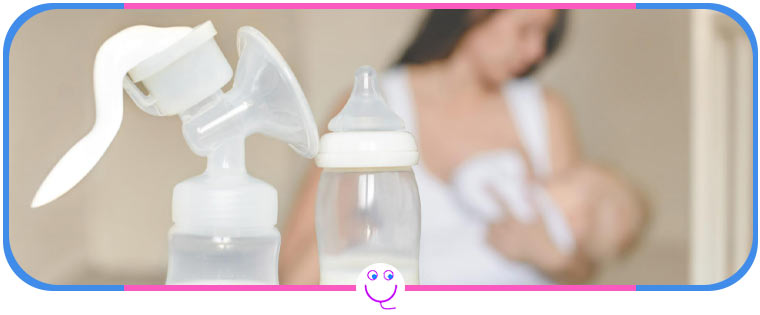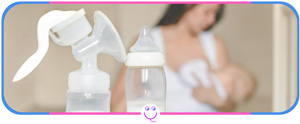 Table of Contents:
What is the meaning of a lactation period?
What does a lactation consultant do?
Should I see a lactation consultant before birth?
What should I ask the lactation consultant?
What is the meaning of a lactation period?

The lactation period is the time when a mother is able to create human milk, which is secreted through the mammary glands within the breasts. Lactation is hormonally driven and occurs naturally in women who are pregnant. It can also be induced in individuals who are not pregnant, as lactation can continue as long as the milk is being removed from the breasts.
 
The lactation period starts when you are pregnant to create milk for the birth of your baby. It is possible to induce lactation in an individual without pregnancy being a factor, by using the same hormones that are found within the body during pregnancy. Lactation will end once the body stops producing milk.
 
If you are to feed your baby directly from your breasts, this is known as breastfeeding or nursing. Mothers are able to feed the baby milk that they have expressed themselves either through pumping with a machine or their hand from the breast and it can be saved in a bottle or milk bag that can be frozen for later use.
What does a lactation consultant do?

Lactation consultants are health professionals who specialize in breastfeeding. Lactation consultants complete specialized training and certifications to offer support, guidance, and advice to women who chose to breastfeed. Often lactation consultants will provide their services to women who need help with painful nipples, breastfeeding positions, milk supply, and other nursing issues.

Lactation consultants will often be needed for many moms during the first few weeks of their baby's life, as they are still learning, or ready to re-learn how to feed on the breast. Lactation consultants are available to help anyone, from first-time parents, parents who have already breastfed several children previously, and surrogate mothers.

Board-certified lactation consultants are trained to work with parents and their infant child(ren) to help solve any feeding problems that they may experience while improving the parent's chances of continued breastfeeding for as long as they choose to do so.
Should I see a lactation consultant before birth?

Absolutely! Meeting with one of our lactation consultations to provide you with a plan before you give birth, is a fantastic way to get more information and create a breastfeeding plan to ensure you are ahead of the game before delivery day.

Many wonder why they should go before a baby is born, and that is because, at this point in time, you are able to collect as much information as possible at this time and have a much easier time retaining this information. This is due to the fact, that once your baby is born, you will become quite sleep-deprived, making it more difficult for you to remember everything we go over.

When thinking of visiting a lactation consultation, just think about it being a master class that is preparing you to be able to breastfeed before the baby is even here! Knowing what to do before the baby is here will help you to start your breastfeeding journey on steady ground and prepare you for long-term success.
What should I ask the lactation consultant?

For many moms, breastfeeding is a must try; however, most get quite overwhelmed and stressed out about it long before the baby is even here. We understand you have many questions and concerns you wish to ask and want to know when it comes to many different things around birth and breastfeeding. There are quite a few common questions we are often asked by many new to be parents, or parents having another child. These questions include:
 
1. I've heard breastfeeding is supposed to be easy, and come naturally, is that true?
Natural does not mean moms intuitively know how to breastfeed, while breastfeeding is biological, it is a learned behavior that occurs between the two to the four-week learning curve. It can take a few weeks to get into the groove, just like it would if you were to start a new job. Practice makes perfect.
 
2. How often should I be breastfeeding the baby, and how long should each breastfeeding session take?
We always recommend new moms should be feeding their baby on demand, and as often as the baby is asking. We recommend that baby should be fed at least every three hours or until the baby reaches its birth weight once more. Then once they reach their birth weight, you can focus on feeding on demand, or every three hours during the day, and there is now no need to wake the baby at night to feed.
 
3. When can I start pumping and giving bottles to the baby?
While many believe the sooner you pump the better, that is just not the case. We often recommend starting pumping around the one-month mark. If the baby isn't gaining any weight, you will need to start pumping sooner. You will want to learn how to breastfeed before providing bottles, this is because the firm shape of the bottle's nipples and the fast flow of the nipple can create the baby to become bottle dependent.
 
4. How am I able to get more sleep at night?
This one can be quite a difficult question to answer, as everyone goes through a rough patch and sleep deprivation the first month (or longer) after having a baby and bringing the baby home. This is mainly due to the baby needing a lot of time to feed. It is best to prepare for nights that will be flipped upside down and just go with it. Go to bed early on, sleep in if you can, go back to bed after their first-morning feed (if you can), and focus on yourself like eating, sleeping, and self-care, as well as the same for the baby. Everything else like entertaining, and housework can wait. You and the baby are the most important right now.
 
5. Is it supposed to hurt when I breastfeed our baby?
Our nipples are not tough, to begin with, so there will be some nipple adjustment that needs to occur, which will include nipple tenderness for at least two to four weeks after the first breastfeeding. Once the baby latches on, it can feel mildly uncomfortable for most and will change to more tolerable within a timeframe of 30 to 60 seconds. Usually, after four weeks, there shouldn't be much tenderness when the baby latches.
 
If you are still feeling any tenderness after the fourth week of breastfeeding, engorgement occurs, cracking or wounded nipples happen, immediately call a lactation consultation to book an appointment. We serve patients from Memphis TN, Germantown TN, Bartlett TN, Cordova TN, Collierville TN, Oakville TN and Lenow TN.