Pediatric Food Allergy Testing Clinic Q&A
If your child is showing reactions after consuming food, get your little one tested for food allergies. Visit All Better Pediatrics for testing and treatment options. Contact us to schedule an appointment with our caring and experienced Pediatrician at All Better Pediatrics. You can book an appointment online conveniently. We are located at 1102 Brookfield Road, Suite 200 Memphis, TN 38119.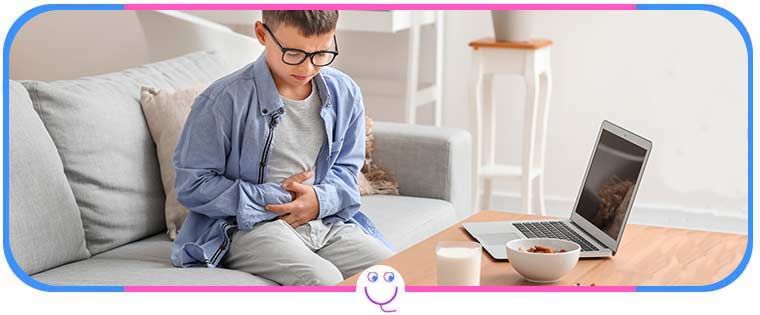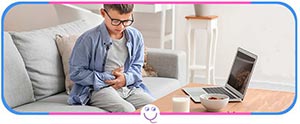 Table of Contents:
What are the signs and symptoms of food allergies in children?
Can I go to your pediatric urgent care for allergy testing?
How is food allergy testing done?
How much does a food allergy test cost?
Food allergies are common in young children and could lead to serious health issues if left untreated. Food allergies are a result of the body reacting negatively to a food and causing the immune system to fight against it, creating an allergic reaction. Children are more likely than adults to have food allergies. In some cases, children can outgrow their allergies as they get older, but in other cases the reactions may become more severe over time, with each reaction being more intense than the previous one. Common foods that cause an allergic reaction are nuts and peanuts, shellfish, eggs, soy, wheat and dairy. Once the allergens are determined, an action plan can be developed to prevent future exposures and to ensure the child is equipped with the right tools to handle an allergic reaction should they accidentally be exposed to an allergen.
What are the signs and symptoms of food allergies in children?

Allergy signs and symptoms in children can be mild to severe. Symptoms will vary depending on the allergen and the exposure of the child to that allergen. Common symptoms of allergies include sneezing, runny nose, sniffing, itching, watery eyes, swelling, coughing and potentially vomiting. Sensitivity of the lungs, nose, skin or mouth can be symptoms of more severe allergic reactions and can be life-threatening in severe cases where the airway swells, causing the body to go into anaphylactic shock and cutting off the ability to breathe. If you think your child is suffering from an allergic reaction, it is important to get them checked out by a health care professional who can determine if it is a reaction and if further testing should be done to determine the cause.
Can I go to your pediatric urgent care for allergy testing?

Depending on the allergy, a doctor in pediatric urgent care can help determine if there was an allergic reaction or not. In some cases, the allergen can be determined based on the symptoms and identifying what the child had been exposed to in a specified amount of time leading up to the appearance of symptoms. Using a breakdown of what the child has eaten over the 48 hours leading up to the reaction can help determine potential food allergies, while looking at a list of potential irritants they had been exposed to can determine the cause of skin reactions. Determining the exact cause of an allergic reaction would need to be done through a pediatrician. A pediatrician, or urgent care doctor, will be able to test the child on a wide assortment of potential allergens, with help from the parents on what they are exposed to, to determine which item or items are causing a reaction, as well as look at the severity of the allergy.
How is food allergy testing done?

Determining a food allergy can be done through one of several different allergy tests – Skin Prick, Skin Patch, Blood Test, Elimination Diet and Oral Challenge.

The quickest and easiest test is the Skin Prick Test. For this test, a small amount of the food being tested is placed on the child's arm, and then pushed under the surface of the skin by lightly pricking the skin. If the child's body determines the food to be an allergen, the site of the prick will show swelling about 15 to 20 minutes after the test. With this test, several foods can be tested at a time, speeding up the process.

The Skin Patch Test is completed over 3 visits and tests for delayed reactions to certain foods. Multiple visits are needed for this test, as the samples being tested are taped to the child's back and monitored over a span of 48 hours. The doctor will want to see the child frequently during this time to check if the child is having a reaction to any of the samples. The samples must stay in place and stay dry for the test to be most accurate, and therefore it might not be the best choice for young children.

A Blood Test can be used to test the child's blood for antibodies that will show an allergic reaction. The blood sample is retrieved from the child in the same manner as most other routine bloodwork and then sent to a lab where it is tested against several different foods to see if there is any kind of reaction.

The Elimination Diet method is exactly how it sounds. Foods that are potentially causing the reaction are removed from the child's diet, and then added back in one at a time as directed by their doctor. The doctor will specify when to add each food back into the child's diet to allow adequate time for a reaction to appear. This test may not be recommended if there is potential for a severe allergic reaction.

The Oral Challenge Test can be used if the other tests aren't clearly indicating the allergen. This test is performed under the close watch of a doctor as the child has to ingest a small amount of the food being tested, to gauge if there is a reaction within 15 to 20 minutes. If no reaction appears, the child will then eat a slightly larger amount and be monitored for a reaction. This process would continue until a reaction presents itself, or the child eats what would be considered a typical serving for them.
How much does a food allergy test cost? 

Allergy testing varies in price based on the type of test and treatment being completed. All Better Pediatrics accepts major insurances as well as affordable self-pay options for non-insured patients. Please call us if you need more information about allergy treatment costs. You can also check out our insurance page to see if your insurance carrier is listed.

Don't hesitate to reach out to us. We serve patients from Memphis TN, Germantown TN, Bartlett TN, Cordova TN, Collierville TN, Oakville TN, and Lenow TN.