Pediatric Sunburns Treatment Specialist Q&A
Is your child suffering from sunburns? Come to All Better Pediatrics to get your child checked by professionals.  

Call

us today or visit us

online

to book an appointment. Visit us at 1102 Brookfield Road, Suite 200 Memphis, TN 38119.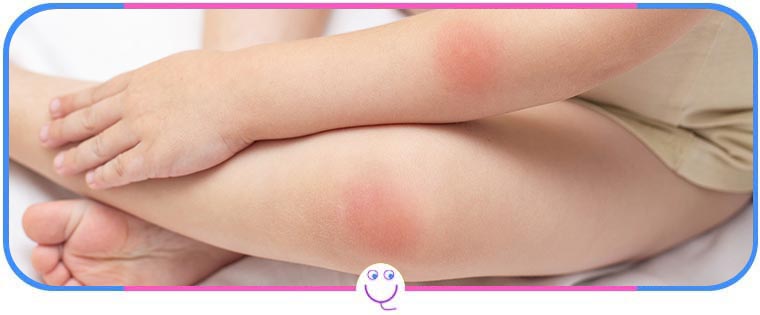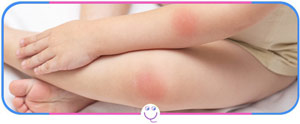 Table of Contents:
How long does sunburn last for kids?
When should I take my child to the doctor for a sunburn?
How do you help sunburns heal faster?
Why is a baby with a sunburn an emergency?
Here at All Better Pediatrics, our kind and friendly team of pediatricians is proud to provide the community of Memphis, TN, with above and beyond pediatric care. Having a sick or hurt child is one of the worst feelings in the world but we are here to ease your stress and make sure your child gets the best care possible. We offer many treatments for ages all the way from birth to the teenage years. A few of our services include well visits, breastfeeding support, immunization consultation, injury care, and much more. If you and your family have been spending lots of time in the sun, you may notice your children have developed sunburn. Below we've answered some of the most commonly asked questions about pediatric sunburn treatments at All Better Pediatrics!
How long does sunburn last for kids?

Though sunscreen and protective clothing are great ways to reduce sunburns, sometimes they can still occur. It only takes 15 minutes of time in the sun for your children to start getting burnt. Depending on the severity of the burn, they can last anywhere from a few days to a few weeks for your skin to fully recover. 
When should I take my child to the doctor for a sunburn?

Mild sunburns that cause slight skin redness, warmth, itchiness, and discomfort are incredibly common. However, when symptoms do become more severe, it's important to seek medical care for your child.
Signs of severe sunburn include the following:

– Skin redness with blisters
– Swelling
– Headache
– Chills
– Pain
– Tingling
– Fever
– Dizziness nausea

Signs of a sunburn that requires emergency care include:

– Extreme pain and blistering
– Severe sunburn over large surface area of body
– Confusion and migraine
– High-grade fever
– Facial swelling
– Dehydration
How do you help sunburns heal faster?

Sunburn symptoms can be healed with a few different effective methods:

Aloe Vera
Moisturizers that contain aloe vera can soothe the skin and prevent excessive blistering, dryness, and skin peeling. It also contains anti-inflammatory properties that help to reduce swelling, alleviate pain, and encourage skin healing.

Drink Lots of Water
When recovering from a sunburn, drink plenty of fluids to decrease the chance of becoming dehydrated. Sports drinks can help to replenish electrolytes and water can restore your body's lost fluids. This will result in lessened symptoms and a faster healing time.

Cool Baths
Cool baths that aren't too cold can help relieve pain, redness, and warmth. After you give your child a cool bath, apply a moisturizing cream such as aloe vera, soy cream, or hydrocortisone.

Seek Medical Advice
In the case of severe sunburns, seek medical advice from your pediatrician. Your physician can prescribe special soothing creams such as corticosteroid cream or prednisone cream. If the burn becomes infected, you may also receive a prescription for antibiotic treatments.
Why is a baby with a sunburn an emergency?

Mild sunburns aren't always an emergency; however, a baby with a moderate to severe sunburn needs to be treated by a specialist. If your baby is experiencing fever, malaise, vomiting, or lethargy after a day at the beach, this could be a sign of a more serious problem. Sunburns can indicate dehydration, heat stroke, or sun poisoning which needs to be treated by your pediatrician right away.

If you're concerned your child has developed a serious or severe sunburn, the sunburn treatment specialists at All Better Pediatrics are available to give your child the treatment they need. Give us a call anytime during our business hours and we will happily treat your child and get them back to their normal, happy self. Rest assured, with the correct treatment, your child's sunburn can be healed with minimal pain and discomfort. If you or your partner has any additional questions about what a pediatric sunburn treatment specialist at All Better Pediatrics can do for you, please don't hesitate to reach out. We serve patients from Memphis TN, Germantown TN, Bartlett TN, Cordova TN, Collierville TN, Oakville TN, and Lenow TN.